Todos los juegos optimizados para Xbox Series X y Series S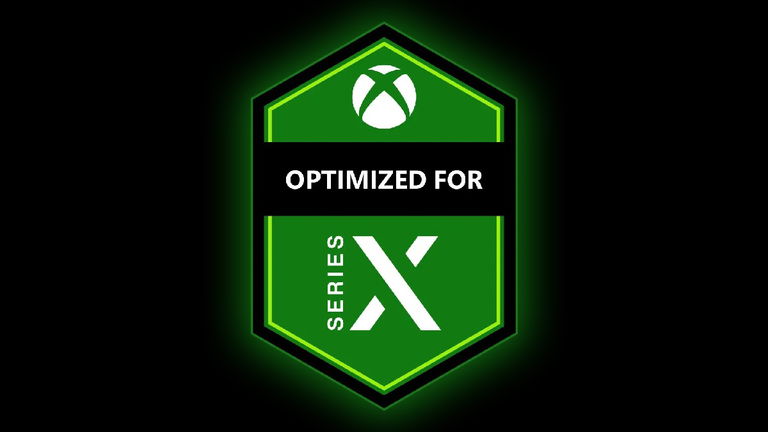 La nueva generación de consolas ha traído muchas novedades, aunque lo más atractivo para los jugadores es la retrocompatibilidad de Xbox Series X|S. Esta característica de la consola de Microsoft quiere decir que se pueden ejecutar juegos de Xbox One y Xbox 360 en el nuevo hardware. Y eso nos lleva a preguntarnos si esto afecta al rendimiento gráfico de los juegos retrocompatibles. Pues bien, Microsoft se ha asegurado que los juegos de la siguiente lista estén optimizados para Xbox Series X y Series S.
Según la compañía, los estudios de desarrollo trabajan para mejorar la versión del juego en las consolas de nueva generación, así que los jugadores pueden disfrutar de estos beneficios. Estos juegos tendrán un apartado gráfico más pulido, mejor tasa de frames por segundo o tiempos de carga más rápidos. Además, la tecnología Smart Delivery garantiza jugar a la mejor versión disponible de los juegos compatibles a través de una actualización totalmente gratuita. Aunque los juegos están indicados con un icono distintivo de Smart Delivery o un icono de optimizado para Xbox Series X y S, a continuación tienes una lista con todos los juegos optimizados del catálogo.
Todos los juegos optimizados para Xbox Series X y S
Esta lista actualizada recoge todos los juegos optimizados para Xbox Series X|S. La mayoría de juegos son compatibles con la tecnología Smart Delivery y otros han sido rediseñados por sus estudios de desarrollo específicamente para las consolas de nueva generación.
12 Minutes
3 out of 10: Season One
Ailment & Endurance Bundle
Angels with Scaly Wings
Anodyne 2
Another Dawn
ARK 2
ARK: Survival Evolved
As Dusk Falls
Asdivine Cross
Assassin's Creed Valhalla
Avowed
BALAN WONDERWORLD
Before I Forget
Blacksmith of the Sand Kingdom
Blood Ball III
Borderlands 3
Bridge Constructor: The Walking Dead
Bright Memory 1.0
Bright Memory: Infinite
C14 Dating
Call of Duty®: Black Ops Cold War
Call of the Sea
Chivalry 2
Chorus
Chroma Quaternion
Concept Destruction
Control Ultimate Edition
Crash Bandicoot™ 4: It's About Time
Crime Opera: The Butterfly Effect
Crimsonland
CrossCode
CrossfireX
Crosskrush
CRSED: F.O.A.D.
Crypto by POWGI
Cuisine Royale
Cyberpunk 2077
Dark Alliance
DARQ Complete Edition
Dead by Daylight
Demon Hunter: Revelation
Desperados III
Destiny 2
Devil May Cry 5: Special Edition
Diablo II: Resurrected
DIRT 5
Dreaming Sarah
Echo Generation
Enlisted
Evergate
Everwild
ExoMecha
F1® 2021
Fable
Far Cry 6
FIFA 21 NXT LVL EDITION Xbox Series X|S
FIFA 21
Fights in Tight Spaces (Game Preview)
Football Manager 2021 Xbox Edition
For Honor
Fortnite
Forza Horizon 4
Forza Motorsport
Freddy Spaghetti
Gears 5
Gears Tactics
Ghostrunner
GONNER 2
Grounded
Halo Infinite
Halo: The Master Chief Collection
Haven
Heal: Console Edition
Heavy Metal Machines
Hellbreachers
Hello Neighbor 2
Hitman 3
Hood: Outlaws and Legends
HOT WHEELS UNLEASHED™
Hunting Simulator 2 Xbox Series X|S
Immortals Fenyx Rising
Infestor
It Takes Two
Judgment
Just Dance 2021
JYDGE
Kid Tripp
King Oddball
Kingdom of Arcadia
Life is Strange: True Colors
Little Nightmares II
Madden NFL 21 NXT LVL EDITION Xbox Series X|S
Madden NFL 21
Maneater
Manifold Garden
Marvel's Avengers
Mass Effect™ Legendary Edition
Metro Exodus
Microsoft Flight Simulator
Minecraft Dungeons
MLB® The Show™ 21 Digital Deluxe Edition
MLB® The Show™ 21 Jackie Robinson Edition
MLB® The Show™ 21 Xbox Series X|S
Monster Energy Supercross 4
Monster Truck Championship Xbox Series X|S
Morkredd
Mortal Kombat 11 Ultimate
Mortal Shell: Enhanced Edition
MotoGP™21 - Xbox Series X|S
NBA 2K21 Mamba Forever Edition
NBA 2K21
Necromunda: Hired Gun
Neon Chrome Overseer Edition
No Man's Sky
Observer: System Redux
One Escape
Ori and the Will of the Wisps
Outbreak
Outbreak Definitive Collection
Outbreak: Endless Nightmares
Outbreak: Epidemic Definitive Edition
Outbreak: Lost Hope Definitive Edition
Outbreak: The New Nightmare Definitive Edition
Outbreak: The Nightmare Chronicles Definitive Edition
OUTRIDERS
Overcooked! All You Can Eat
Override 2: Super Mech League
Persian Nights 2: The Moonlight Veil (Xbox Version)
Phantasy Star Online 2 New Genesis
Pinkman+
Planet Coaster
Poker Club
Pragmata
Psychonauts 2
Puyo Puyo Tetris 2
R.B.I. Baseball 21
Relicta
Resident Evil Village
RIDE 4
Riders Republic
Rocket League
Rogue Company
R-Type® Final 2
S.T.A.L.K.E.R. 2
SAMURAI SHODOWN
SCARLET NEXUS
Scorn
Sea of Thieves
Second Extinction (Game Preview)
Senua's Saga: Hellblade 2
Shing!
Skyland: Heart of the Mountain
Spacebase Startopia
Sparkle 2
Sparkle Unleashed
STAR WARS Jedi: Fallen Order™
STAR WARS™: Squadrons
State of Decay 2: Juggernaut Edition
State of Decay 3
Stellaris: Console Edition
Subnautica: Below Zero
Sumatra: Fate of Yandi
SUPERHOT: MIND CONTROL DELETE
Tales of Arise
Tennis World Tour 2 - Complete Edition Xbox Series X|S
Tesla Force
Tesla vs Lovecraft Game of the Year Edition
Tetris Effect: Connected
The Ascent
The Elder Scrolls Online
The Falconeer
The Gunk
The Medium
The Sinking City Xbox Series X|S
The Touryst
The Wild at Heart
Thunderflash
Tom Clancy's Ghost Recon® Breakpoint
Tom Clancy's Rainbow Six Siege
Tom Clancy's The Division® 2
Tony Hawk's™ Pro Skater™ 1 + 2 - Cross-Gen Deluxe Bundle
Tony Hawk's™ Pro Skater™ 1 + 2 - Xbox Series X|S
Trails and Traces: The Tomb of Thomas Tew
Twin Robot: Ultimate Edition
UltraGoodness 2
Undead Horde
Vampire: The Masquerade – Bloodlines 2
War Thunder
Warhammer 40,000: Darktide
Warhammer: Chaosbane Slayer Edition
Warhammer: Vermintide 2
Watch Dogs: Legion
We Happy Few
Werewolf: The Apocalypse – Earthblood
World of Tanks
World of Warships: Legends
WRC 9 FIA World Rally Championship
Yakuza: Like a Dragon
Yes, Your Grace
Zombie Army 4: Dead War
Esta mejora permite disfrutar de los juegos de tu biblioteca en la consola Xbox Series X|S sin necesidad de comprar una nueva copia. No es la primera vez que Microsoft hace algo similar, ya que hizo lo propio con el catálogo de Xbox One para listar los juegos mejorados para Xbox One X. Aun así, muchos de estos títulos están incluidos en el servicio Xbox Game Pass, por lo que te recomendamos que eches un vistazo.