La lista de los 100 mejores juegos de la historia de EDGE se actualiza con títulos recientes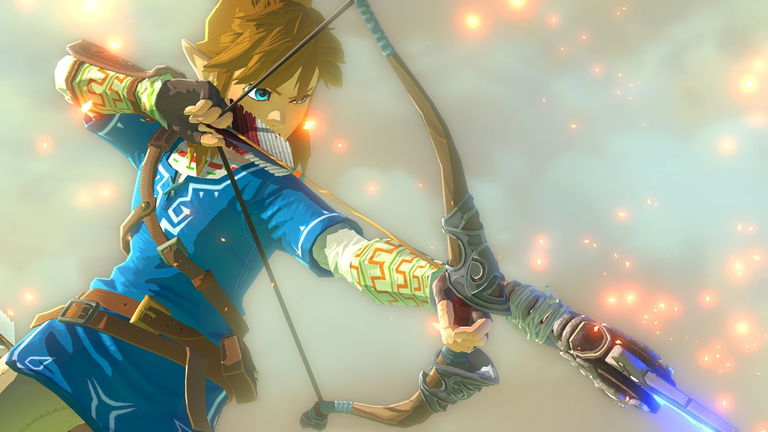 Hacer listas de los mejores juegos es algo que es muy habitual entre los medios, aunque claro está, hay algunos que tienen más peso que otros. Edge, la revista de videojuegos caracterizada por tener un criterio bastante estricto en ocasiones, y que recientemente ha dado uno de sus raros dieces a The Legend of Zelda: Breath of the Wild, hace esto periódicamente. Sin ir más lejos, acaba de publicar su versión para 2017 de su Top 100 de juegos de la historia.
The Legend of Zelda: Breath of the Wild
La última vez que vimos esta lista fue hace dos años, en 2015, y recientes lanzamientos como el mencionado juego de Switch han hecho que su equipo tenga que poner al día esta relación de los consideran en base a su propio criterio el centenar de juegos más destacados desde que el mundo es mundo. Una lista que recoge el portal Nintendo Everything y que podrás encontrar a continuación:
Super Hexagon
Her Story
Super Monkey Ball
Final Fantasy XII
Prince of Persia: The Sands of Time
Hyper Light Drifter
Katamari Damacy
Animal Crossing: New Leaf
Resogun
Puzzle Bobble
F-Zero GX
The Sims 3
R-Type Final
Elite: Dangerous
Bomberman
StarCraft II
Pac-Man: Championship Edition
BioShock
Call of Duty 4: Modern Warfare
Puzzle & Dragons
Tearaway
League of Legends
Super Meat Boy
Xenoblade Chronicles
OutRun 2006: Coast to Coast
Counter-Strike: Global Offensive
Civilization IV
Battlefield 4
Metroid Prime
Hearthstone
Castlevania: Symphony of the Night
Limbo
Towerfall Ascension
EarthBound
Batman: Arkham Knight
Transistor
Puyo Puyo
FTL: Advanced Edition
62: Persona 4 Golden
Mass Effect 2
Okami
The Stanley Parable
XCOM: Enemy Unknown
Monster Hunter 4 Ultimate
The Witcher III: Wild Hunt
Far Cry 4
Titanfall 2
Doom (2016)
Trials Fusion
Nidhogg
Fez
Overwatch
Super Mario 3D World
Journey
Dead Space
Dota 2
Vanquish
Super Mario Maker
Fire Emblem Fates
Inside
Shadow of the Colossus
Halo 3
The Legend of Zelda: Majora's Mask
Spelunky
Destiny
The Legend of Zelda: A Link to the Past
Kerbal Space Program
Dishonored
Splatoon
The Legend of Zelda: The Wind Waker
Rock Band 3
The Last Guardian
The Elder Scrolls V: Skyrim
Ico
Super Metroid
Demon's Souls
Horizon: Zero Dawn
Advance Wars
The Witness
Mario Kart 8 Deluxe
Ultra Street Fighter IV
Metal Gear Solid V: The Phantom Pain
Rez Infinite
Uncharted 4: A Thief's End
Super Mario World
Red Dead Redemption
Super Mario 64
Portal
Bayonetta 2
Minecraft
Resident Evil 4
The Legend of Zelda: Ocarina of Time
Super Mario Galaxy 2
Tetris
Half-Life 2
Bloodborne
The Last of Us
Grand Theft Auto V
Dark Souls
The Legend of Zelda: Breath of the Wild
¿Estás de acuerdo con ella?