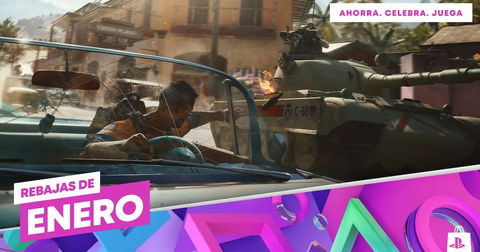 PlayStation Store da inicio a las Rebajas de enero con cientos de juegos de PS4 y PS5 con descuento
Luis Avilés
PlayStation
A tan solo unos días de Navidad, PlayStation da el pistoletazo de salida a las rebajas de enero de la PlayStation Store, una oportunidad para hacerse con alguno de los mejores juegos del año con un descuento muy a tener en cuenta. Estas ofertas estarán disponibles por tiempo limitado, así que no dejes escapar la oportunidad de hacerte con unos regalos para Navidad o regalo adelantado de Reyes.
Estas rebajas de verano de PlayStation estarán disponibles desde hoy mismo, 22 de diciembre, hasta el próximo 19 de enero. "Durante un tiempo limitado puedes ahorrar en una enorme (y queremos decir enorme) selección de juegos y complementos", se puede leer a través del blog de PlayStation. PlayStation confirma también que habrán nuevos juegos de oferta a partir del 5 de enero, aunque habrá que esperar un par de semanas para ver de cuales se tratan.
En esta primera oleada de juegos en oferta destacan títulos como:
Alan Wake Remastered
Aliens: Fireteam Elite
Apex Legends™ – Champion Edition
ARK: Genesis Season Pass
Assassin's Creed Odyssey
Assassin's Creed Valhalla PS4 & PS5
Back 4 Blood: Standard Edition PS4 & PS5
Battlefield 2042
Biomutant
Borderlands 3 PS4™ & PS5™
Call of Duty: Modern Warfare
Call of Duty: Vanguard – Cross-Gen Edition
Call of Duty: Black Ops Cold War – Standard Edition
Chivalry 2 PS4 & PS5
Crash Bandicoot N. Sane Trilogy
Crash Bandicoot 4: It's About Time
Crash Team Racing Nitro-Fueled
Cuphead
Cyberpunk 2077
Dark Souls: Remastered
DayZ
DEATH STRANDING Director's Cut Digital Deluxe Edition
DEATHLOOP
DEMON SLAYER : KIMETSU NO YAIBA THE HINOKAMI CHRONICLES
Demon Slayer The Hinokami Chronicles Deluxe Edition
Destiny 2: Legendary Edition
Diablo II: Resurrected™ – Standard
Dragon Ball Xenoverse 2
Dying Light – Platinium Edition
F1® 2021 PS4 & PS5
FAR CRY 6 Standard Edition
FIFA 22 (PS4)
FIFA 22 (PS5)
FINAL FANTASY VII REMAKE INTERGRADE
Fortnite – Dark Reflections Pack
Ghost of Tsushima Director's Cut PS5
Ghost of Tsushima Director's Cut PS4
God of War – Digital Deluxe Edition
Grand Theft Auto V: Premium Edition
GTA Trilogy PS4 & PS5 Digital Bundle
Hades
Horizon Zero Dawn: Complete Edition
HOT WHEELS UNLEASHED
Insurgency: Sandstorm
It Takes Two PS4 & PS5
Jump Force
Jurassic World Evolution 2: Deluxe Edition
Life is Strange: True Colors PS4 & PS5
Little Nightmares II PS4 & PS5
Madden NFL 22 (PS4)
Madden NFL 22 (PS5)
Mafia: Definitive Edition
Mafia: Trilogy
Marvel's Guardians of the Galaxy
Marvel's Avengers
Marvel's Spider-Man: Miles Morales PS4 & PS5
Mass Effect Legendary Edition
Metro Exodus
MLB The Show 21 PS4
MLB The Show 21 PS5
Monster Hunter: World
Naruto to Boruto: Shinobi Striker
NBA 2K22
Need for Speed Heat: Deluxe Edition
Need for Speed Payback
Need for Speed Hot Pursuit Remastered
NHL 22
NHL 22 (PS5)
NieR Replicant ver.1.22474487139…
No Man's Sky PS4 & PS5
OUTRIDERS PS4 & PS5
Overwatch: Legendary Edition
PGA TOUR 2K21
Psychonauts 2
Ratchet & Clank: Una Dimensión Aparte
Red Dead Redemption 2
Resident Evil 3
Resident Evil Village PS4 & PS5
Riders Republic – Standard Edition
Rust Console Edition
SCARLET NEXUS PS4 & PS5
Sekiro: Shadows Die Twice
Sid Meier's Civilization VI
Sniper Ghost Warrior Contracts 2
SnowRunner – Premium Edition
Spyro Reignited Trilogy
Star Wars Jedi: Fallen Order
Subnautica: Below Zero PS4 & PS5
Tales of Arise PS4 & PS5
The Dark Pictures Anthology: House of Ashes
The Elder Scrolls V: Skyrim Anniversary Edition
The Last of Us: Remastered
The Outer Worlds
The Sims 4
The Witcher 3: Wild Hunt – Game of the Year Edition
Tomb Raider: Definitive Survivor Trilogy
Tony Hawk's Pro Skater 1 + 2
UFC 4
Watch Dogs: Legion – Standard Edition PS4 & PS5
Dark Life: Excalibur se alza como el vencedor de la gala de los Premios PlayStation Talents 2021
Esta es tan solo una pequeña parte de toda la biblioteca de juegos en oferta que puedes descubrir a través de la PlayStation Store. Cerca de 2.000 juegos y complementos en oferta entre los que, además de los juegos ya mencionados, puedes acceder otros juego exclusivos de PlayStation o cualquier otra propuesta que se te ocurra, ya sean juegos independientes o de grandes compañías.
Temas relacionados: PlayStation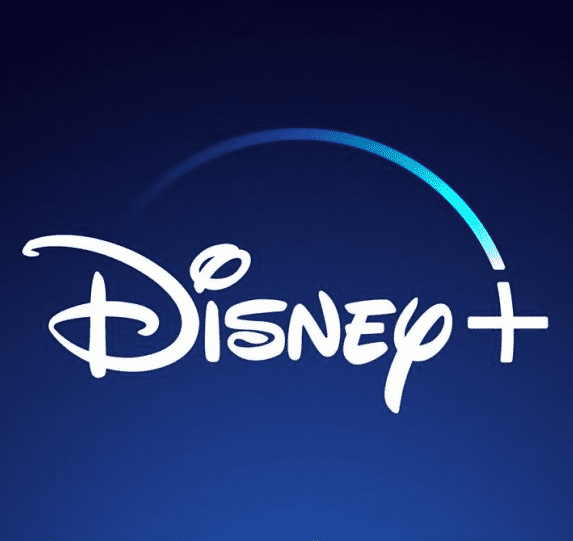 Date de alta en Disney+ por 8,99 euros y sin permanencia