Kingdom Hearts: Melody of Memory revela parte de su banda sonora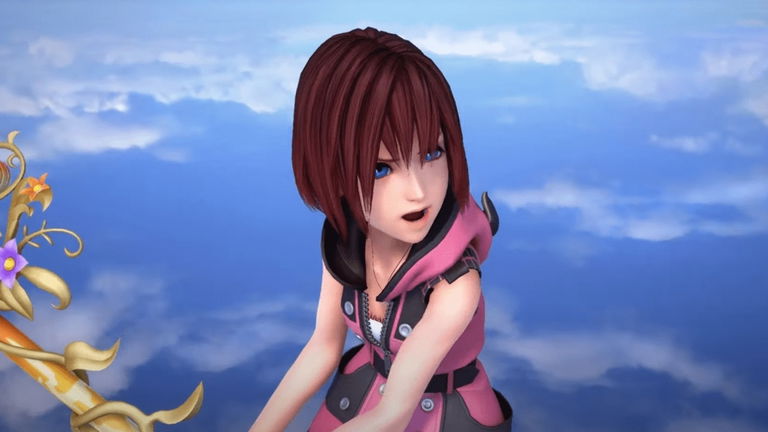 El primer Kingdom Hearts en el que Kairi es la gran protagonista y, también, el primero de toda la saga en el que las mecánicas se decantan por el ritmo y la musicalidad. Kingdom Hearts: Melody of Memory llega muy pronto a todas las consolas actuales, incluida Nintendo Switch. Una entrega que repasa toda la historia hasta el momento en la franquicia y que, además, construye el primer puente hacia el futuro de la saga. Entrega de la que ya conocemos más de 30 temas de los más de 140 que tendrá.
Kingdom Hearts: Melody Of Memory
Estas son las canciones confirmadas para la BSO de Kingdom Hearts: Melody of Memory
Square Enix ha revelado un total de 36 canciones de las más de 140 que tendremos disponibles en el Kingdom Hearts musical. Como podéis ver en el tuit a continuación, la selección adelantada no se deja ni uno de los títulos de la saga lanzados hasta el momento, de hecho, incluye alguno de los temas tal y como han sonado en la gira orquestal que ha recorrido medio mundo. Si lo preferís, también os dejamos el listado en texto más abajo para que consultéis las canciones confirmadas por ahora.
Check out some of the songs you'll experience in #KingdomHearts Melody of Memory, chosen from throughout the series! 🎵

With over 140 tracks in the game, we'll be revealing more soon! pic.twitter.com/15m7QgJOZK

— KINGDOM HEARTS (@KINGDOMHEARTS) September 19, 2020
La saga Kingdom Hearts necesita terminar cuanto antes y aquí explico por qué
Kingdom Hearts
A Day in Agrabah
Arabian Dream
Destiny Islands
Go for It!
Hand in Hand
Olympus Coliseum
To Our Surprise
Traverse Town
Under the Sea
Simple and Clean
Kingdom Hearts Re: Chain of Memories
Castle Oblivion
The Force in You
Kingdom Hearts II
Darkness of the Unknown
Roxas
Savannah Pride
Scherzo Di Notte
Sinister Shadows
The 13th Struggle
Vim and Vigor
Working Together
Kingdom Hearts II - Final Mix
Kingdom Hearts 358/2 Days
Another Side - Battle Ver.
Secret of Neverland
Vector to the Heavens
Kingdom Hearts Re: Coded
Kingdom Hearts Birth by Sleep
Dismiss
Enter the Darkness
Hau'oli, Hau'oli
Rage Awakened - The Origin
The Encounter - Birth by Sleep Version
Kingdom Hearts 3D - Dream Drop Distance
All for One
L'Impeto Oscuro
The Eye of Darkness
Kingdom Hearts 0.2 Birth by Sleep - A fragmentary passage
Kingdom Hearts III
Kingdom Hearts Orchestra - World Tour Album